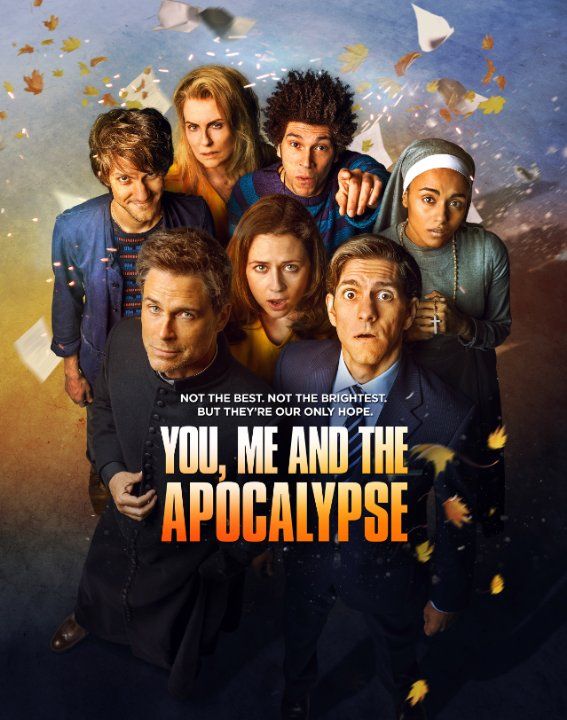 You, me and the apocalypse
---
Une nouvelle série vient de naître (bon Ok en septembre dernier) sur le petit écran : You, me and the apocalypse. Je vous fait pas la traduction... Cette série fait dans la comédie et la dérision.
Synopsis : Un astéroïde arrive droit sur la Terre et annonce la fin de l'Humanité avec un grand H. C'est l'apocalypse... Un groupe de personnes sans lien apparent vont se retrouver liées par le destin !
Des personnages drôles, risibles et sensibles se partagent l'écran dans différents lieux sur Terre. Que leur réserve le futur ? Hum.......
Les acteurs : Rob Lowe, Jenna Fischer, Megan Mullally, Mathew Baynton, Joel Fry
Et là , BIM le Teaser :
Ça en jette un peu, non ? Allez,  je vous laisse trouver comment visionner votre nouvelle émission favorite !


En prime des 'tites images :


---