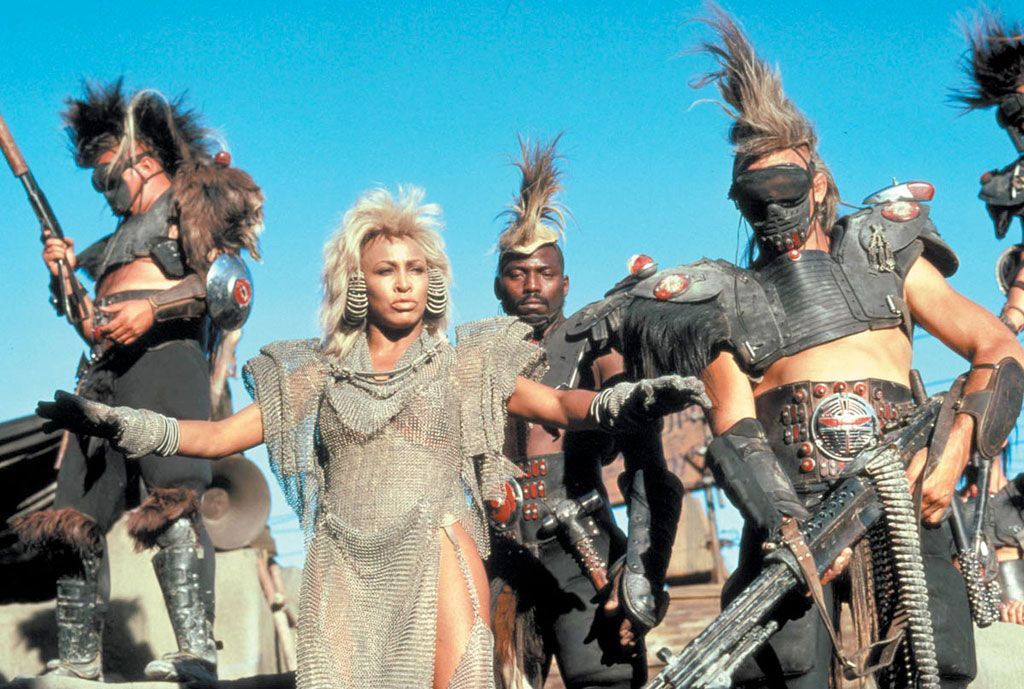 Mad Max a perdu son Entité
---
« We don't need another Hero »
Dans Mad Max : Au-delà du dôme du tonnerre, le 3e film de la série, l'antagoniste principal de Mad Max n'était autre que Tina Turner, la « Reine du rock'n'roll ». En plus d'avoir interprété à merveille le rôle de la maîtresse de Bartertown, Entité, une cheffe forte, éclairée et pas rancunière (si vous vous souvenez de la fin), elle assura aussi deux chansons de la bande originale : We don't need another Hero et One Of The Living.
Tina Turner est morte ce mercredi 24 mars à l'âge de 83 ans.
Entité présentant un combat à mort dans le dôme du tonnerre où se règlent les contentieux.
Un moyen de retrouver un peu d'ordre dans ce monde post-apocalyptique.

We don't need another Hero, une des chansons de Tina Turner faites pour le film.
---