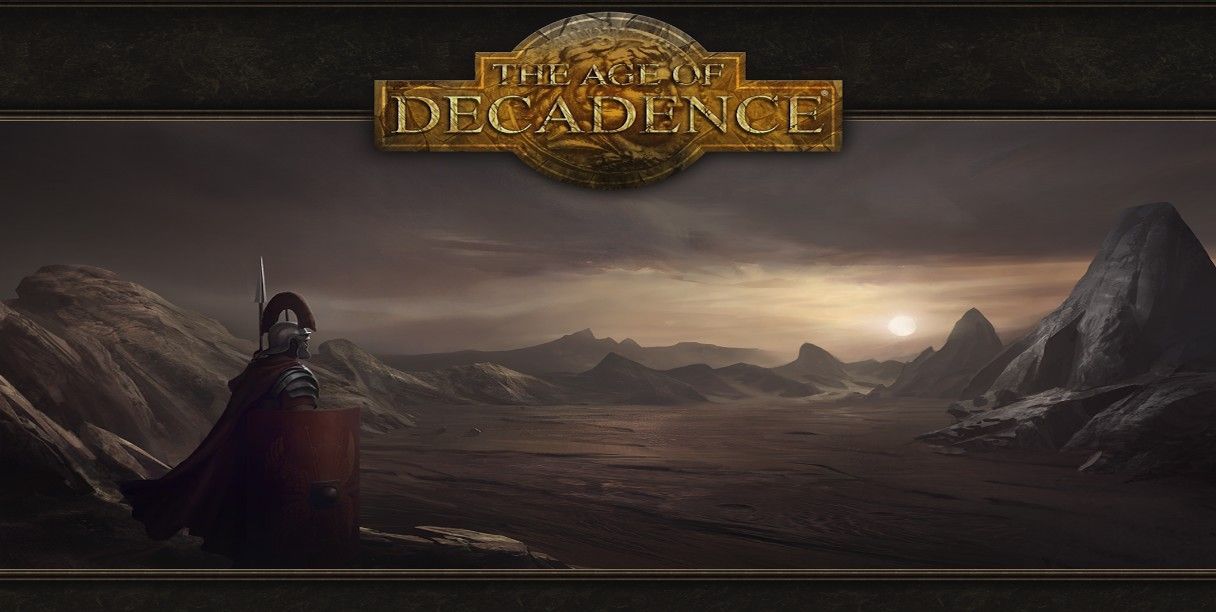 ---

Membres de l'abri, bonjour !
L'exploration de Boston se poursuit pour nos équipes d'explorateurs dont nous avons reçu quelques nouvelles récemment. Ils n'ont malheureusement rien trouvé d'intéressant. Rien ? Peut être pas...
En effet, ils ont retrouvé un holodisque, sur lequel se trouvait le test d'un jeu, autrement plus évolué qu'Atomic Command ! Age of Decadence, c'est le nom de ce jeu, semble d'après l'auteur de ce test (un certain El Racal) être assez dur, mais particulièrement passionnant, intrigues sombres, trahisons et coups bas semblent en effet parsemer le scénario de ce jeu.
El Racal ne semble pas lui trouver de défauts, c'est ce qui nous fais penser que celui ci a été acheté par les créateurs de ce jeu (Répondant à ces accusations au micro de notre journaliste nécromancien spiritiste accro aux spiritueux, celui a reconnu, non pas d'avoir été payé, mais menacé physiquement). Aussi, même si ce test est extrêmement agréable à lire, car bien écrit, nous ne saurions que vous recommander que la plus grand prudence quant à l'opinion que vous vous ferez de ce jeu.
Mais assez parlé, vous pouvez retrouver ce test ici : Test d'Age Of Decadence.
Bonne lecture !
Edited by Eldrak
---