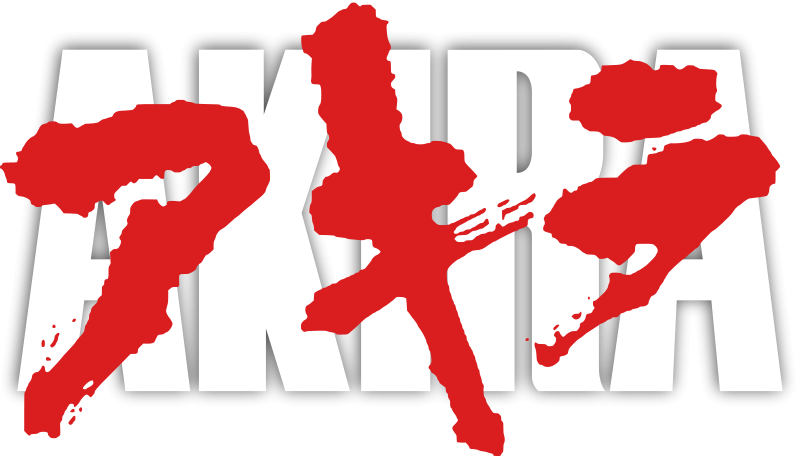 Tribute to Otomo chez Glénat ! 
---

Tribute to Otomo chez Glénat ! 


Connaissez-vous Akira, cette œuvre apocalyptique de Katsuhiro Ōtomo ? 
Si non, foncez vous procurer le Tome 1. Cette perle de 1982 influencera votre relation à la culture post-apocalyptique à coup sûr. Il y a un avant et un après la lecture d'Akira.
Petit résumé:
Citation

Néo-Tokyo, an 2019. Nous sommes trente-huit ans après la troisième Guerre mondiale. Le grand cataclysme a dévasté la planète. Depuis, le monde a entamé sa reconstruction. La capitale japonaise n'est plus qu'une espèce de gigantesque poubelle high-tech. Une nuit, une bande de jeunes motards fait une rencontre étrange : celle d'un enfant au visage de vieillard, doté de bien curieux pouvoirs. Ils ne le savent pas encore, mais le processus de réveil d'Akira vient de commencer... Sombre vision d'un futur aux allures d'apocalypse, Akira dépeint une société en perdition livrée aux enfants mutants, aux sectes religieuses et aux forces surnaturelles. Avec son sens du mouvement et de la vitesse, le dynamisme de son graphisme et son hyperréalisme, cette saga, entamée en 1982, est l'une des œuvres majeures de l'histoire des mangas. Elle est née de l'imagination de Katsuhiro Otomo, un auteur qui a largement contribué à faire reconnaître le genre hors des frontières de son pays natal.
Allez hop hop, vous me remercierez plus tard !

Si oui, parfait, vous serez sans doute intéressé par cette galerie Glénat qui vient tout juste d'ouvrir, du 8 au 26 juin, l'exposition « Tribute to Otomo » réalisée pour le Festival International de la Bande dessinée d'Angoulême en 2016. Des œuvres hommages à Otomo réalisées par plus de 40 artistes. 
EDIT du 13/06/2016 : SI vous êtes intéressé par le sujet, 9èmeArt nous informe que la chaîne Youtube d'ARTE abrite désormais en VF le film Akira ! Malheureusement pour nos lecteurs résidant hors de la France (Dom et Tom compris), le film est bloqué pour eux. Nous vous recommandons donc l'utilisation d'un serveur proxy comme FranceproxyServer pour le regarder. (Insérer l'url de la vidéo youtube dans l'encadré blanc de france proxy, et appuyez sur entrée).

Virginie Augustin, Bannister, Dominique Bertail, Matthieu Bonhomme, Aleksi Briclot, Francesco Cattani, Lorenzo Ceccotti, Merwan Chabane, Olivier Coipel, Luigi Critone, Simone D'Armini, Ludovic Debeurme, Benoît Feroumont, Manuele Fior, Juan Gimenez, Joël Jurion, Jean-Philippe Kalonji, Viktor Kalvachev, Nicolas Keramidas, Kim Jung Gi, Olivier Ledroit, Stéphane Levallois, Li-An, Liberatore, Julien Loïs, Vincent Mallié, Dilraj Mann, Stan Manoukian, Thierry Martin, Laureline Mattiussi, Hugues Micol, Timothée Montaigne, Nicolas Némiri, Vincent Perriot, Gloria Pizzilli, Victor Santos, Stan Sakaï, Otto Schmidt, Guillaume Singelin, Jirô Taniguchi, Lucio Villani et Vince, Pierre Alary, Boulet, François Boucq, Yannick Corboz, Asaf Hanuka, Giannis Milonogiannis, Boris Mirroir, Marion Mousse, Orhun, Sara Pichelli, Corentin Rouge...

Vous ne pouvez pas vous déplacer sur Paris ? Bon, pas de panique, je suis allé au vernissage, et j'ai pris l'artbook, voici un aperçu. 
Une galerie pleine de monde, les photos n'ont pas été aisées à faire...

(Oh une fogeneuse...)

(Cattani)

(Mallié)


(Chabanne)

(Boulet)

Quelques extraits de l'art book de qualité. On y trouve des notes et les illustrations sur un papier à grain qui donne la sensation d'avoir des originaux. 


Bien sûr, ce n'est pas aussi idéal qu'une visite sur place, s'il vous en faut plus, contactez-moi en mp, mais le mieux étant d'avoir les œuvres en face pour être saisi par leur ambiance avant qu'elles soient toutes vendues ! 
Voilà tout ! Merci Glénat, merci aux artistes et merci a Otomo !

---